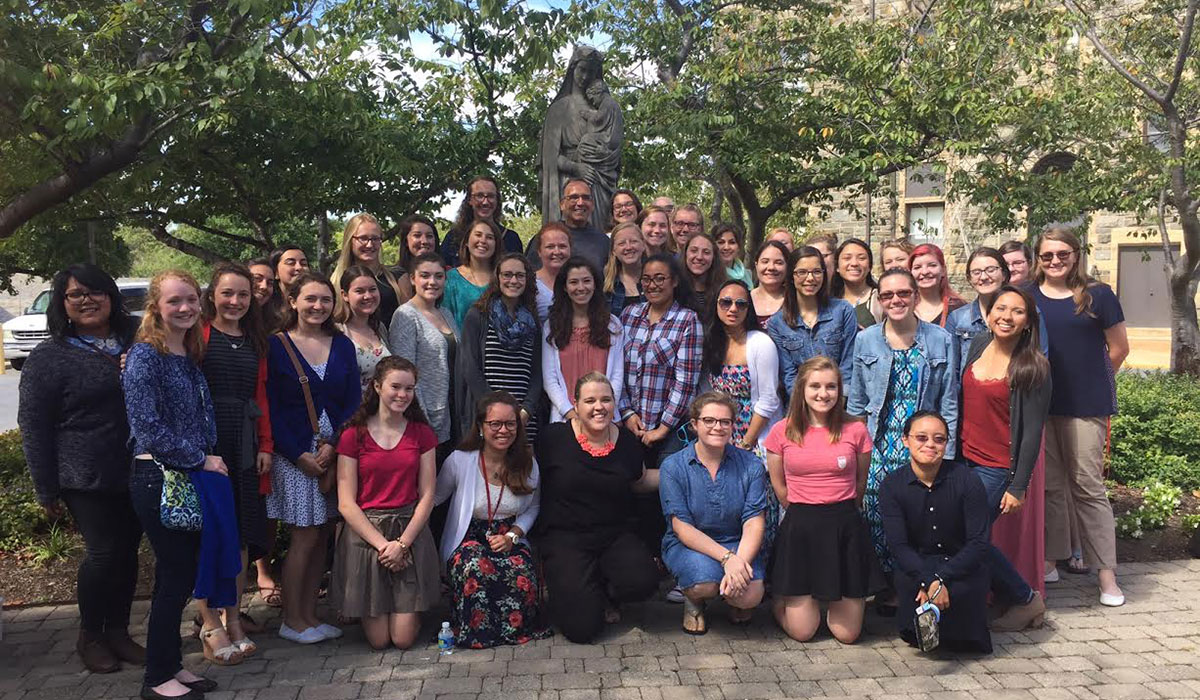 BeHold is a product of the Campus Ministry Women's Ministry Office and works to engage all women of the University in their faith and to deepen their relationship with Jesus Christ. Through blogging, weekly invitations, ongoing inspiration, and community building events, BeHold is a means to bring the joy of our resurrected Lord to the women of Catholic University.
BeHold who YOU are,

BeHold your TRUE identity in Christ,

BeHold, you are a beLOVED of God.
Goal
Behold, you are a woman of dignity and worth and you are loved. As a Catholic University woman, you are part of a community that strives to support, encourage, and remind each other to Be you, Be true, and Be loved.
Objectives
In the craziness of life, many college women forget to BeHold. They forget to stop and take notice of what is important in front of and around then. In Hebrew, behold is used as an interjection as if to say, "STOP! Take notice! Pay close attention to what comes next." BeHold invites the women of Catholic University to stop and take notice of God around them. To take a moment and BeHold the truth, BeHold their faith, BeHold a moment between them and God.
Mission Statement
In order to deepen relationships with Christ and build a strong community of faithful women at Catholic University, BeHold provides ongoing formations, a forum to share one another's witness, trains women to be contemplatives, and provides a community for women to thrive to all women at The Catholic University of America.