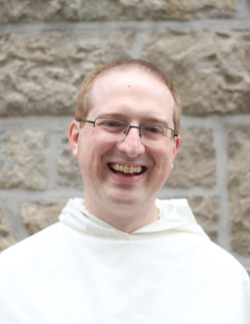 Chaplain for Undergrad Formation
Fr. Joseph Hagan was raised in Pittsburgh, attended Notre Dame, spent a year in Ireland with NET Ministries, graduated from Notre Dame's Echo Program, and then, he met the Dominican Order. What attracted him to the Order was both the joy of St. Dominic, especially in his brotherly love and evangelical poverty, and even more, the beauty of Our Lady of the Rosary, teaching us the mysteries of her Son and helping us to be His friends.

Fr. Joseph was ordained a priest of Jesus Christ in 2019 at the Basilica near CUA's campus. Since then, he has served in parish ministry in Manhattan. There, he spent himself preaching the Gospel of Jesus Christ, learning how to be a friend of Jesus and helping others do so too.

He's looking forward to campus ministry  at CUA in order to make known the love of Jesus Christ.