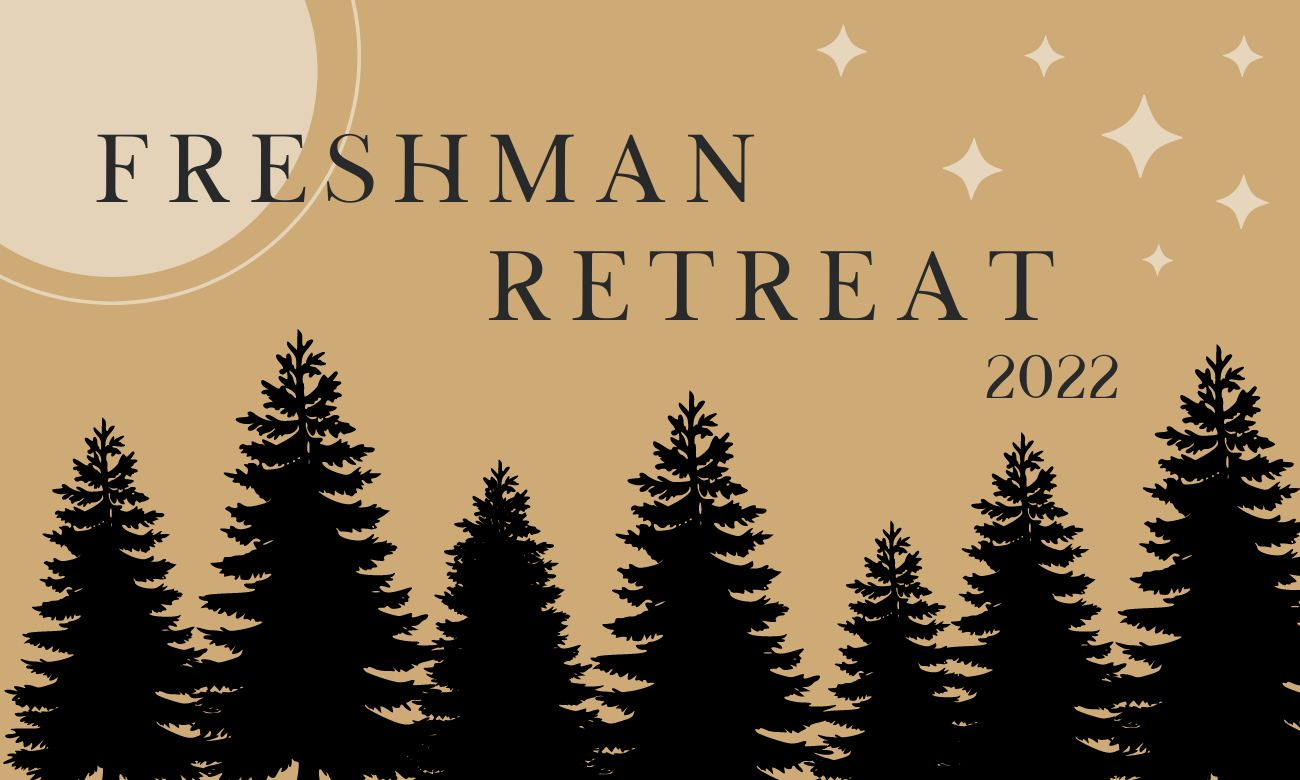 Freshman Retreat 2022
Why should I go on Freshman Retreat?
It's a chance for you to meet a ton of your classmates (your new friends!) in a fun, relaxed setting
A weekend to pause, reflect, and think about your transition to college.
This is the weekend where you get to plan what path you want to take for the next four years — to plan who you want to become
Date: Friday, September 9th to Sunday, September 11th.
Location: Sandy Hill Camp & Retreat Center, North East, Maryland
Cost: Earlybird special $65, after August 20th $75, scholarships are available!
How to Sign up
To sign up please fill out the Google Form!
To pay with cash or check (or for more information), please email Campus Ministry!
Take a look back to Freshman Retreat 2021!