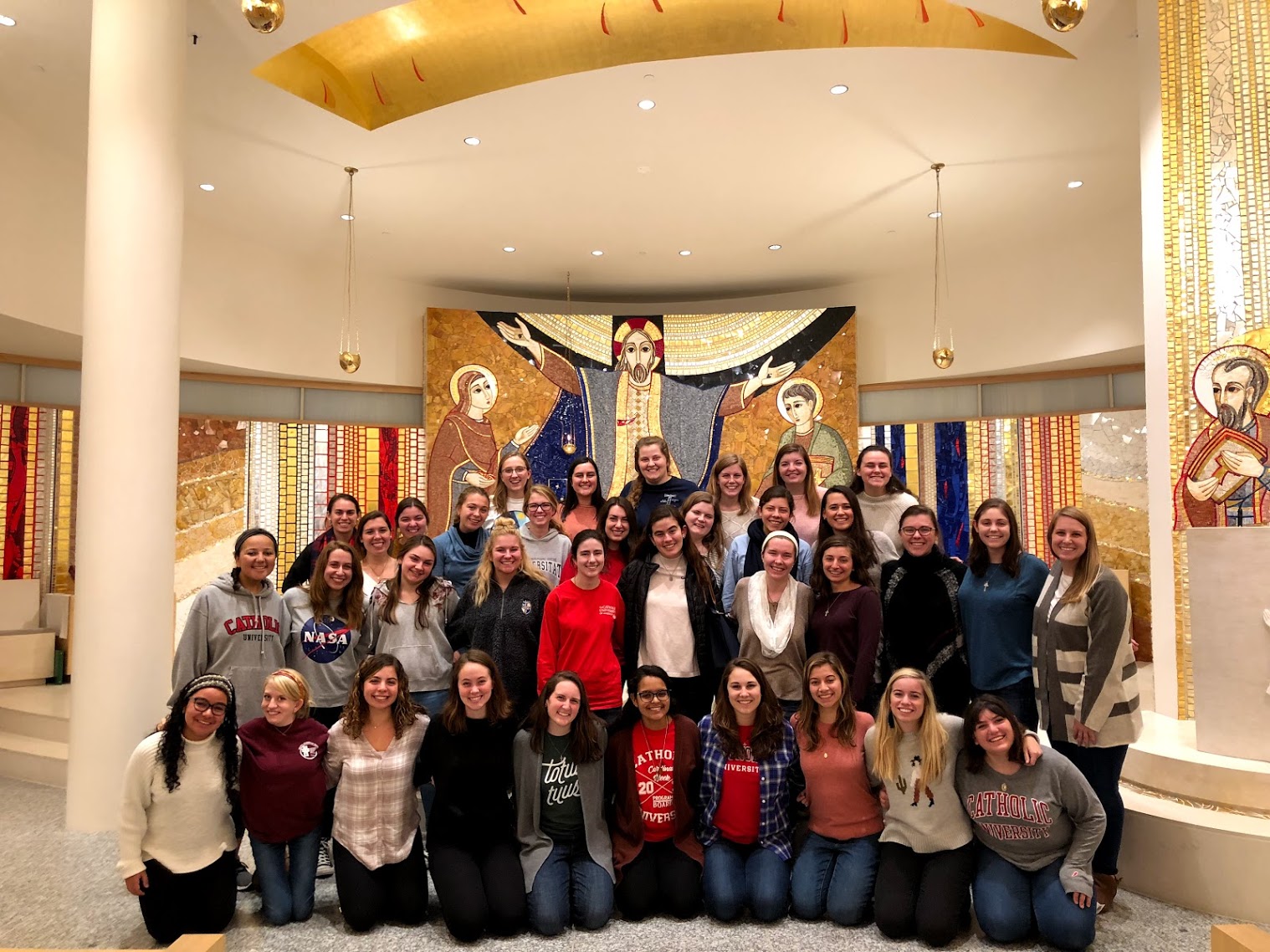 This year's Women's Day Retreat will be held in person, on campus for up to 84 students on November 14, 2020 and virtually via Zoom on November 15, 2020. This weekend will be centered around community bonding, faith formation, and relationship building! 
You can sign up for the retreat by clicking here!
Please email Amanda Ceraldi, Associate Campus Minister for Women's Ministry, at ceraldi@cua.edu with any questions, for mor information, or if you need accommodations!
---