About Theotokos Marian Ministry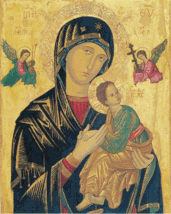 Theotokos is the Marian Ministry at Catholic University. Theotokos, a Greek word, is an ancient title for the Virgin Mary, meaning "God-bearer" (Mother of God). Theotokos aims to promote knowledge of and devotion to Our Lady.
Participate in Rosary vigils and other meetings with your fellow students, learn more about Marian Consecration, participate in liturgies in honor of Mary, and help spread devotion to her. See below for more information about upcoming and past events!
December 7-8, 2021: Immaculate Conception - Marian Consecration
Join us with the Church we celebrate the Solemnity of the Immaculate Conception on December 8.
The celebration begins with a Marian Prayer Vigil on Tuesday, December 7, from 6:00 p.m. to 7:30 p.m., in Caldwell Chapel. The vigil will include Evening Prayer (Vespers), Eucharistic Adoration, Confessions, and the Holy Rosary.
Holy Mass for the Solemnity will be celebrated on Wednesday, December 8, at 11:00 a.m., in Caldwell Chapel. At the end of Mass, those who would like to make their Marian Consecration will be invited to do so. A light reception will follow Mass and Marian consecration in Caldwell Auditorium.
October 6, 2021: Marian Candlelight Procession
On Wednesday, October 6, 2021, at 6:30 p.m., the 3rd annual Marian Candlelight Procession with International Rosary was held on campus. Around 150 students joined in the Procession to honor Our Lady.
Sponsored by Theotokos and the Knights of Columbus, we processed around campus in honor of Our Lady of the Rosary and renewed the entrustment of the University with its students, faculty and staff to Our Lady.
Over 200 students participated in the first annual procession in 2019, and similar numbers participated both in-person and virtually in 2020.
Marian Events 2021-2022
In addition to the Candlelight Procession planned for October 6, Theotokos will be sponsoring other opportunities to engage and grow in Marian devotion throughout the academic year 2021-2022. Watch this space fur further events in October in honor of Our lady of the Rosary. We will also be promoting the awareness and practice of Marian consecration, recommended by many great saints, including St. Maximilian M. Kolbe and Pope John Paul II.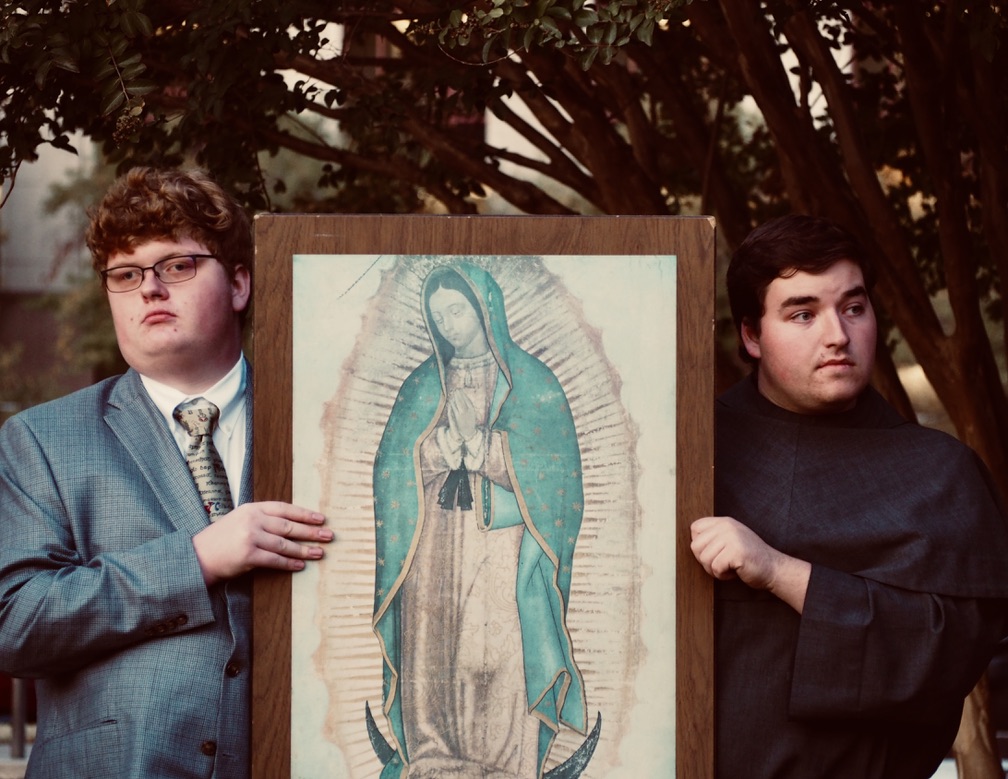 Among the Marian events planned for Spring 2022 are a Lenten service in honor of the Sorrowful Mother, the celebration of the Solemnity of the Annunciation on March 25, and a Spring crowning of Our Lady during the Easter season.
Watch this space for additional information about this and other upcoming events and opportunities to learn more with other students about the Blessed Virgin Mary, Mother of God!
The Most Holy Rosary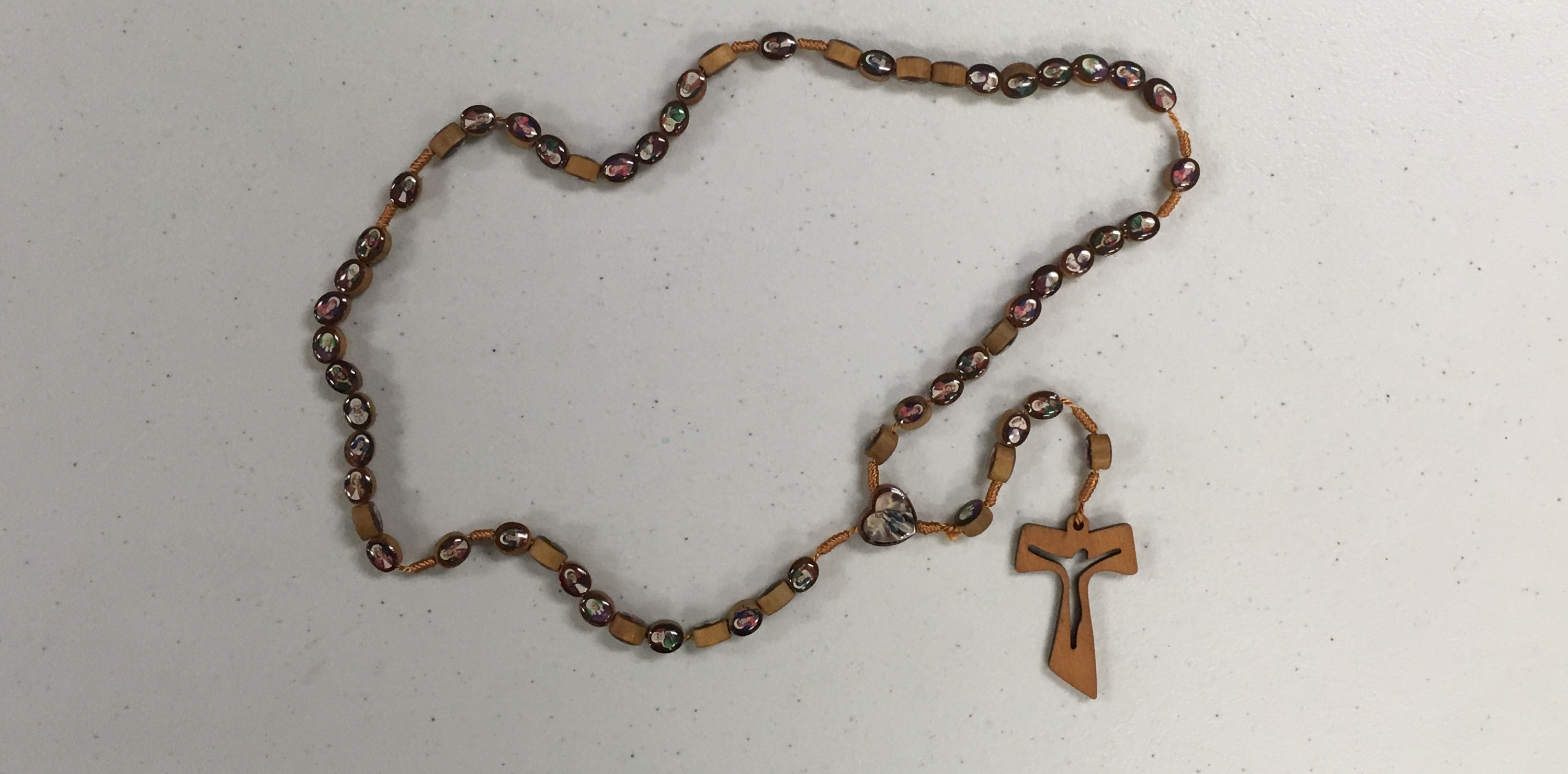 The Most Holy Rosary is a prayer firmly grounded in Scripture and dear to countless faithful over the centuries. When we pray the Rosary, we allow ourselves to be guided by Mary to ponder, as she did, the saving mysteries of Christ in our hearts. No other prayer outside of Holy Mass is more highly recommended by the Church, and Our Lady herself (at Fatima) has exhorted us to pray the Rosary daily. The prayers of the Rosary in English and Spanish are available here .
For More Information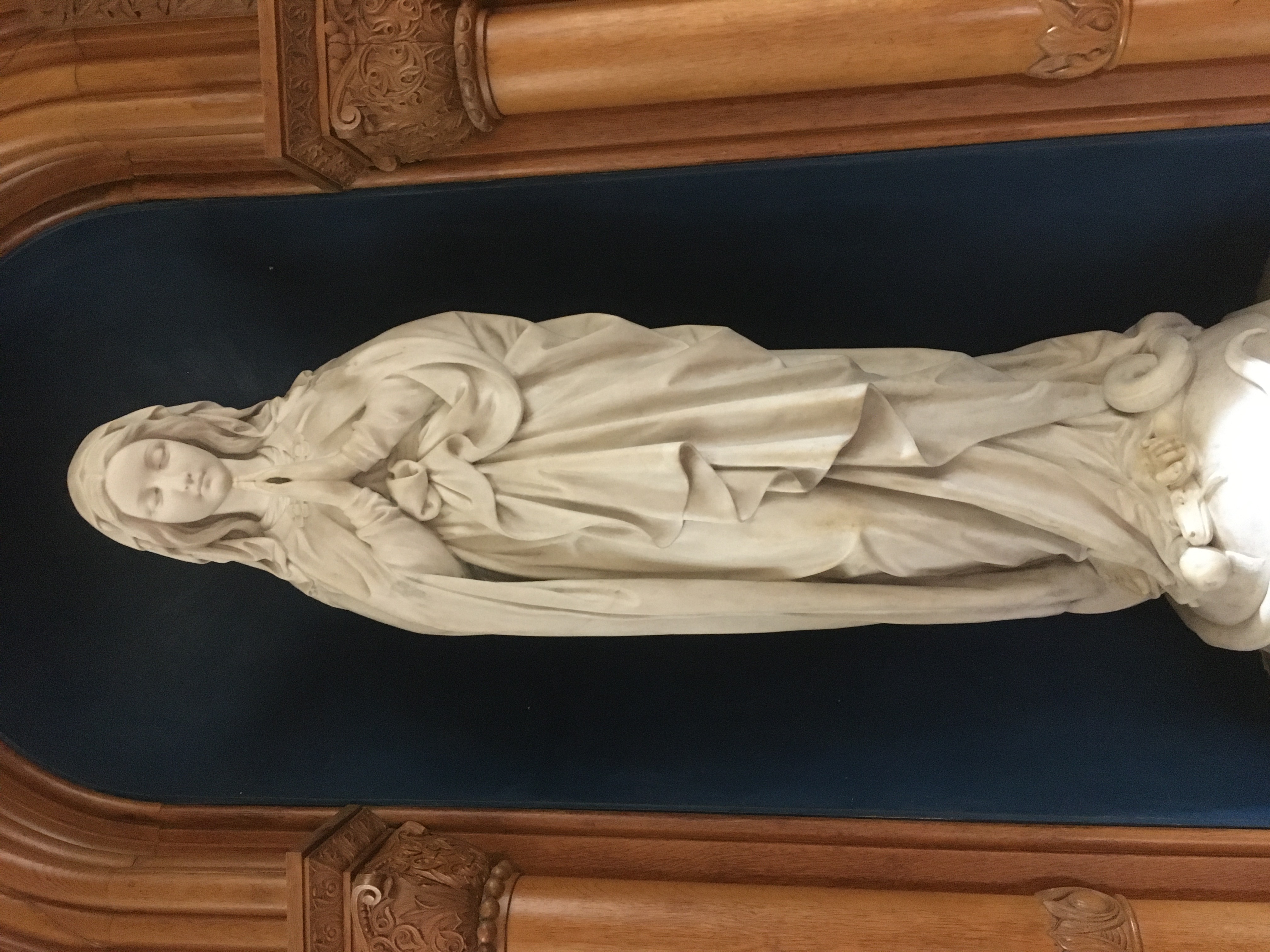 If you are interested in learning more about Theotokos and in participating in upcoming events, please contact Fr. Louis at smithcg@cua.edu.